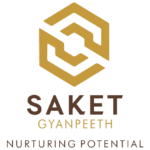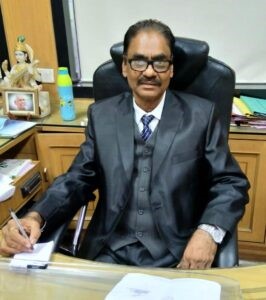 Dear Students,
Saket Gyanpeeth was established in the year 1994 with " Gyanam Anantham"  as its motto catering to the aspirations not only Minority Hindi Community  but also all strata of society. Saket College of Arts, Science and Commerce was established in the year 2002.
Since its inception over a span of 18 years the institution always aimed at upgrading and enhancing the teaching-learning process by providing the best infrastructure facilities and also adding new courses for the benefit of students.
Our institute has well equipped computer laboratories, spacious classrooms, library, hi-tech air-conditioned auditorium as the state of art facilities. At present the college offers three year Under Graduate Programme in Arts, Commerce and Self-Finance Programmes which includes B.Com( A &F), B.Com(B & I), B.Com (IM), B.Com (FM), Bachelor of Management Studies (BMS) , B.Sc (IT), B.Sc (CS) under Choice based Credit Grading and Semester System, and Post-Graduate programmes in M.Com( Advanced Accountancy) ,M.Sc.(Information Technology) and MA (Hindi). The college has been accredited by NAAC with "B" grade in the First cycle
The objective of our education is to train youth by making them knowledgeable, talented and skillful for employability and responsible citizens of India by conducting various curricular and extension activities through forums like NSS Unit, Commerce Association, Management Association, Arts Study Circle, IT Association, Research Cell, etc.
The college had organized events which spread environmental consciousness which includes Makar-making Competition, Exhibition regarding "Ban on the Use of Plastic". The college also took initiative and organised Blood Donation Drive, Thalessemia and Dental and Eye Check-up camps. We have also started many skill enhancement courses for our students like Tally, Spoken English and organised Job Fair in our institute for providing a platform to our students and students from neighbouring colleges who seek employment.
 To promote research culture among our teachers and students we had organized International Multi-Disciplinary Research Conference on "Quality Enhancement of Higher Education in India, Trends and Challenges: Vision 2025" in our college. Our institution had also organized Saket Premiere League for motivating and encouraging participation of students in sports activities.
We believe in empowerment of students for their overall development through curricular, extra curricular and extensional activities which is our cherished motto.
– Principal
Prof.(Dr.) Vasant D. Barhate