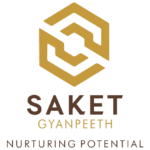 About Library 
Library is the brain of any Institution and the books and visitors in the Library makes the Institute rich. Our privilege college Library is situated at ground floor with reading hall, main collection and Teachers reading section. Online Public Access Catalogue [OPAC] is provided to the users at the entrance of the library [OPAC section] where students can use OPAC extensively for searching the required books and periodicals. The students extensively use Library Reading Hall and around 80 students are availing this facility. 
Library Objectives 
To develop and maintain reading habits among the students.

 

To aid the students in their personal growth and sharpen their intellectual curiosity.

 

To provide information source necessary for teaching – learning process in the subject field of interest to the college.

 

To aid the teachers to the latest development in the area of specialization.

 
Sections of the Library 
Circulation section

 

Newspaper reading section

 

OPAC section

 

New Arrivals

 

Periodicals Section

 

Reference Collection section

 

Reading Hall

 

E-zone section

 

Teacher's Reading section

 
Library Collections 
| | |
| --- | --- |
| Junior College  |   |
| Book -Bank  |   |
| Text-Books  |   |
| Reference Books  |   |
| Masters Books  |   |
| Journals  |   |
| Magazines  |   |
| Newspapers  |   |
| CD's  |   |
| Donated Books  |   |
| Total  |    |
Library Services 
Library Orientation

 – Library orientation is given to the new students and newly recruited staff of the college to enable them to use the library collection extensively and avail the facility of the Library.

 

OPAC – 

Online Public Access Catalogue.

 

Circulation of Books and Reading Materials

 

Students- One book at a time for 7 days

 

Teachers – Allotted Subjects text books till the term end.

 
                    3 Reference Books for 15 Days 
                    2 Journals /Magazine for 7 Days 
Reference and Information Service

 

Book-Bank Facility – Economically

 weak but deserving candidates and students are from caste like SC, ST, NT, OBC can avail the facility of Book Bank by submitting necessary documents.

 

Inter Library Loan –

 College premises also have two other libraries such as 'Management College Library ' and 'College of Education Library'; so students can demand the book from any library and avail the facility of Inter Library loan.

 

Issue of Identity Smart Cards – 

Identity Smart cards are generated and issued to all the students and staff members of the College.

 

E-Zone Facility

 – College Library having 5 Computers along with Internet facility for students to surfing and downloading the material. Along with this 2 computers with Internet availability are placed in Teachers reading section especially for teachers.

 
Best Practices followed by the Library 
Library uses e-Granthalay open source library management software for library automation.

 

Attendance of students and teachers in Research and Reference Section and Reading hall is recorded every day and entry and exit register with sign is mentioned.  This helps in taking some policy decision about services.

 

Newspaper clippings are displayed on regular basis.

 

Competitive Examination Section is created for students.

 

Open Access Facility in all the sections of the library.

 

Suggestion box is available for students to make suggestions.

 
Library is under CCTV surveillance.

 

Occasional Book Display/Exhibitions are held on regular basis.

 
Library Time Schedule 
Working Days – Monday to Saturday

 

Library Timings – 9:30am-6:00pm

 

Issue – Return Timings – 10:00am-5:30pm

 

Reading Room Timings – 9:30am-6:00pm