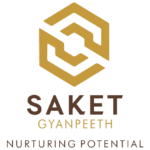 ADMISSION PROCEDURE FOR FIRST YEAR STUDENTS
Online Admission Procedure: Applicants aspiring admissions need to apply to respective college, institute, or department. From academic year 2013-14 application for admission has been made available online by the University. Applicants may use this facility to the fullest extent for their benefit. The output of the 'Pre-Admission Online Registration' will be a printout of application form to be submitted in colleges. Applicants from states other than Maharashtra, and foreign nationals may also use this facility. However, foreign nationals may have to undergo additional mandatory procedures by contacting the University. 
The objective of "Pre-Admission Online Registration" is to 
Help applicants (and their parents) by providing thorough information about courses and colleges which offer it

Assist in applying for any course in any college of this university without any hassles
The motivation behind the ''Pre-Admission Online Registration" is to provide an online mechanism through which applicants can directly apply online to various courses and colleges affiliated to university. This is also about enabling applicants from distant/remote locations to apply to colleges of their choice. 
Our College Code: 613 
The merit lists as per the cut off marks are displayed one day prior to the admission date on the notice board as per notification from University of Mumbai. 
DOCUMENTS REQUIRED FOR ADMISSION TO ALL PROGRAMMES (F.Y.B.A/ F.Y.B.Sc. I.T. /F.Y.B.Com. / F.Y.B.A.F. / F.Y.B.B.I. / F.Y.B.M.S. / F.Y.B.F.M. /F.Y.B.I.M.)DOCUMENTS REQUIRED AT THE TIME OF ADMISSION 
Original Admission form

Printed Copy of Pre-Enrollment Form (College Copy) of University of Mumbai
 3. Original Mark sheet of Std. XII along with two self attested photo copies. 
One self attested photo copy of HSC & Leaving Certificate.
 5. Original Passing Certificate & Migration Certificate with two attested photocopies (for other than Maharashtra Board Students). 
Two attested copies of caste certificate in case of OBC/SBC/SC/ST/NT category.

Two attested photocopies of AADHAR Card / Address Proof.

Attested photocopy Conversion of Grades.

Attested photocopy Prima facie Certificate issued by Eligibility Section, University of Mumbai, Kalina, Santacruz.  (For Foreign Boards)
 10. Attested photocopy of students VISA and PASSPORT. (For Foreign Boards) 
Note: 
Please keep at least 10 attested copies of std. XII Mark sheet and Leaving Certificate for your future requirements.

The Students belonging to SBC /OBC / VJNT / ST, having income more than 4.5 Lakhs are not eligible for the Government of India Post Metric Scholarship.

The right to admission is absolutely reserved with the principal.
ADMISSION TO SECOND AND THIRD YEAR 
There will be no automatic admission or promotion to subsequent year for the students of any class. It will, however, be dependent on the following factors: 
Admission / Promotion are given to the subsequent year subject to the fulfillment of conditions specified in the examinations.

Regularity in attendance.

Discipline in the class / college

Respect shown to all the members of teaching & non- teaching staff.

Within seven days from the date of declaration of results, the students should fill fresh admission forms.
The term – tuition and other fees will have to be paid by the students on the day as per the notification of the admission placed on the college notice board. 
Admission to the students given in this college, to any class, will be on the basis of the rules and regulations prescribed by the College/ University of Mumbai/ Government of Maharashtra.